Enjoy your music life with best Bluetooth speaker
Views: 108 Author: Jumping Publish Time: 2023-04-07 Origin: Site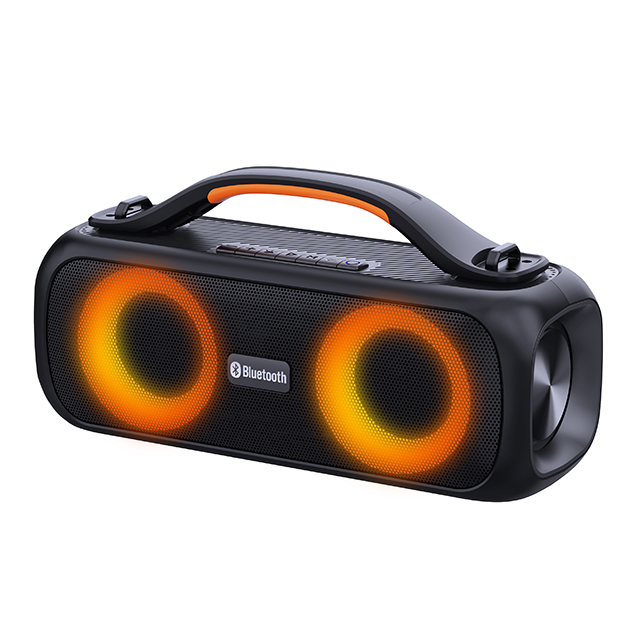 If you are looking for a portable speaker that can deliver punchy bass, dynamic lighting and wireless connectivity, you might want to check out the GW542B Dynamic Lighting Bluetooth Speakers. This product is a factory direct sell from Sage Human Electronics International CO., LTD, a 19-year OEM manufacturer in Bluetooth speakers and in car electronics.
The GW542B speaker has many features that make it stand out from the crowd. First of all, it has Bluetooth 5.0 technology, which ensures a more stable, faster and stronger connection with your devices. You can stream music from your phone, tablet or laptop without any lag or interruption. You can also use the speaker as a hands-free device for phone calls, thanks to the built-in microphone and voice assistant control.
Secondly, the speaker has charming RGB lighting in three different modes that follow the music rhythm. You can choose from solid, gradient or flash mode to create a cozy mood or a party atmosphere. The lighting effects add a touch of fun and flair to your listening experience.
Thirdly, the speaker supports TWS function, which means you can pair two speakers together for achieving enhanced stereo sound. This way, you can enjoy a more immersive and powerful sound quality with left and right channels. The speaker also has two passive radiators for real bass experience, delivering deep and rich low frequencies.
Lastly, the speaker is IPX5 waterproof, which means it can withstand splashes and raindrops. You can use it outdoors for small parties or picnics without worrying about water damage. The speaker also has a durable PVC housing and a portable handle for easy carrying. The battery capacity is 3.7V 3000mAh, which can last for up to 10 hours of playtime.
The GW542B Dynamic Lighting Bluetooth Speakers is a great product that offers many benefits for music lovers. It is available on our official website 'www.sagehuman.com'. You can also find more information and customer reviews there. If you are interested in this product, don't hesitate to order it now and enjoy the amazing sound and lighting effects.