Entry-level Personal Conference Companion MS11
Views: 11 Author: Site Editor Publish Time: 2022-04-08 Origin: Site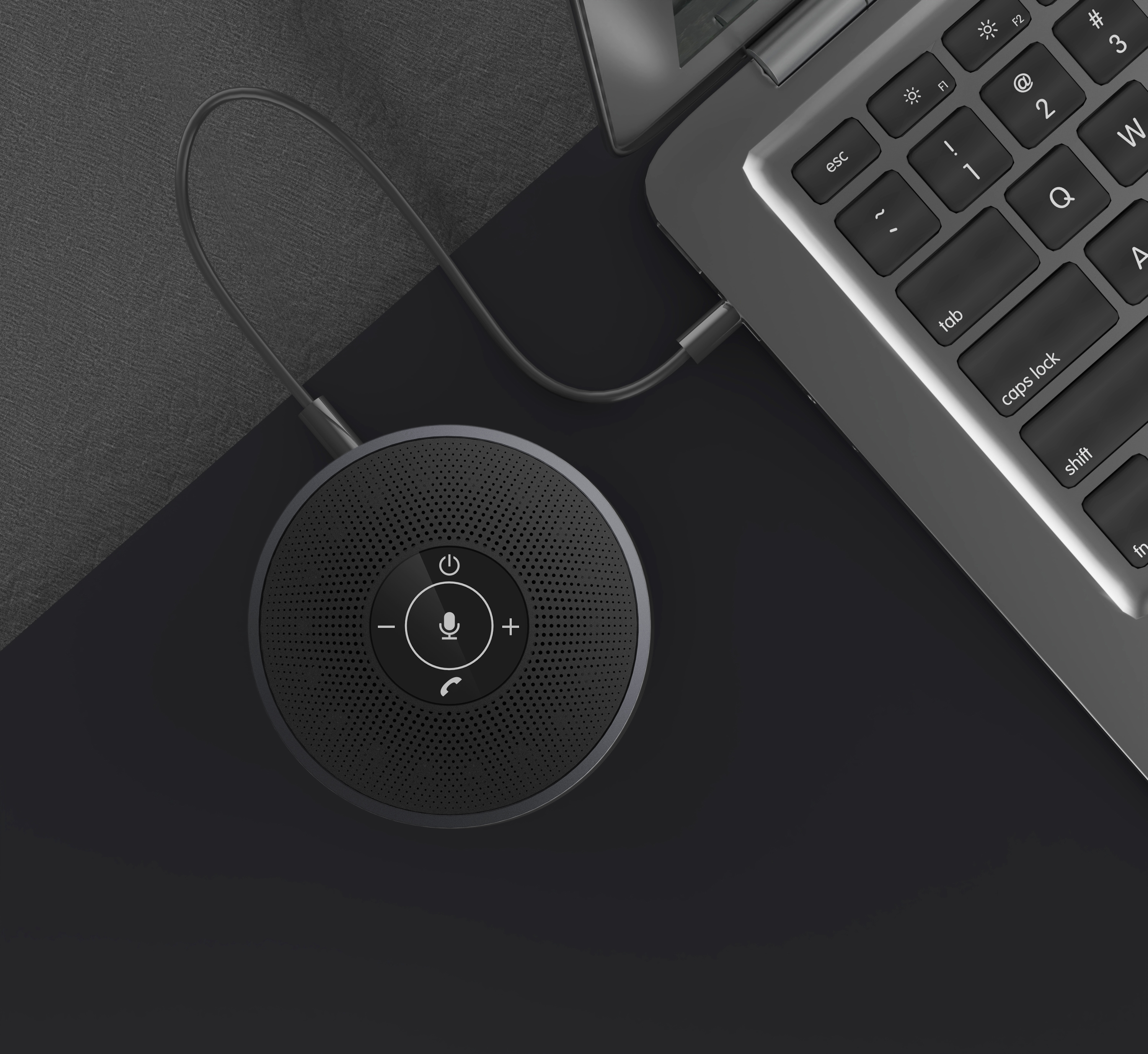 With the development of technology, online meetings have become an everyday occurrence. However, people still need excellent conference audio to improve the experience and efficiency of online meetings. Thus, MS11 Smart Office was born and quickly gained widespread attention. Among them, MS11 Pocket omnidirectional microphone audio has become the first choice for office people to purchase because of its many advantages.

MS11 has a pickup distance of 3 meters, which is sufficient for USB-C mode. What's worth mentioning is that this model works best when in USB-C mode as it's designed with WFH (working from home) in mind.
Compared with the directional microphone, MS11 have omnidirectional microphone pickup distance much more greater. This allows the user in the meeting to be more comfortable, without having to be overly concerned about the microphone pickup effect.
In addition, omnidirectional microphone support 360 ° omnidirectional pickup. No matter which angle the speaker stands, omnidirectional microphone can automatically identify the human voice, and automatically enhance the human voice frequency.
Some people may worry about the omnidirectional microphone can be 360 °voice picking up without dead angle of a wide range of radio, will it also pick up and amplify the noise of the room? For this problem, users do not have to worry. MS11 has intelligent noise reduction function, it uses the top digital noise reduction algorithm, can effectively eliminate echoes,noise, retain the human voice. Once the human voice is accurately captured, the omnidirectional microphone will focus on delivering a clear human voice and make every effort to eliminate all distracting content. With it, the quality of the meeting will be guaranteed, will not affect the concentration of the participants because of the empty, noisy environment.
With such powerful features, the MS11 is also very small, weighing only 19g and only 90mm at the longest part of the body, which is smaller than the palm of your hand and can easily fit in your pocket. With such a light and mini body, you can carry it as a complete conference audio.
So, whether you are on a business trip, or a mobile office, you can always open a high-quality teleconference with the help of MS11. At the same time, you do not need to worry about the connection problems. With the support of high technology, MS11 supports direct connection without software driver. You can connect and use it whenever you need it. For the current mainstream office software on the market,MS11 can be perfectly compatible.
As a conference audio device, MS11 supports USB/AUX wired connection and Bluetooth wireless connection:two kinds of connection. It's enough to cope with the needs of various meeting scenarios. It can be said that with the MS11, online meetings will become more fluid and be higher quality. Lightweight and mini body makes this conference audio can appear at any time in the user needs the occasion, and at any time to play a role. This is the high-tech product that modern work need for efficient office.
Now MS11 has the most competitive purchase price. It is certain that such a high value, super cost-effective conference speaker will be recognized by many users and also gain high reputation in the market, becoming one of the hottest portable conference speakers in near future.