How to find out a company is a manufacturer or a trading company
Views: 150 Author: Fiona Day Publish Time: 2018-04-24 Origin: Site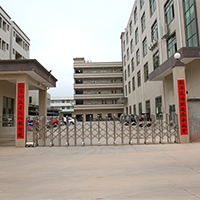 There is no need to mention the benefits to buy directly from a manufacturer, but in many b2b websites, like Alibaba.com or Globalsources.com, most of the trading companies would say they are manufacturers. How to identify a company is a manufacturer or a trading company?
Usually, a real manufacturer has the following characters:
Character 1 Product Range
A manufacturer's product range can not be very wide. It's not probable for a manufacturer to make many kinds of products. In our factory, we make Bluetooth speakers, car FM Transmitter,blood presure moniter only. You can imagine, if a manufacturer makes many kinds of products, they can not make them well.
Character 2 Location
Usually a manufacturer is located in an industrial area. It's not profitable to set up a factory in the center of a city. It's true, some companies have factories in industrial areas, and sales and R&D offices in downtown. But usually, this kind of companies are big companies. It's not probable for a medium-sized company to set up its factory and office separately. For us, FM Transmitter and blood presure moniter bussiness, our office and workshop are in the same building, which enable us to communicate effectively.And to save more cost, we locate our speaker factory to Huizhou.
Character 3 Certificates
Usually a manufacturer has a series of certificates, from their Quality Management System certificate, like ISO 9001 certificate, to their products' CE, FCC certificates, etc.
You can check if a company has the above three characters, then you can judge they are a trading company or a manufacturer.
We hope the above information can help you. Need any support, please contact us.