How was the MS13B speakerphone developed ?
Views: 20 Author: Site Editor Publish Time: 2022-11-07 Origin: Site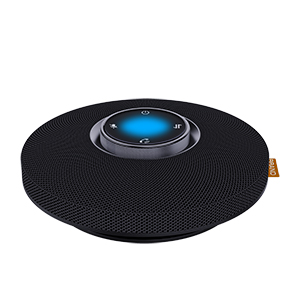 This is a true story. One day in May, my colleague and I tested competitors' conference speakerphones through laptops, there were a total of four speakerphones to test, all of which were equipped with Bluetooth. When a test was completed for one speakerphone, I have to disconnect the Bluetooth connection and then search the new Bluetooth name of next speakerphone, repeat this cycle until accomplishing all tests. Anyone who uses a laptop regularly knows that searching and connecting to Bluetooth device can be tedious and requires patience. At that time, I was lost in thought, is there a faster way to connect speakerphone to laptop, so as to improve work efficiency?
I conveyed this idea to our R&D team, which was the source of inspiration for the MS13B speakerphone, an remarkable model equipped with both integrated USB-A plug and Bluetooth, the USB plug supports play-and-plug connection, with it speakerphone enters working mode in seconds, and conference can be arranged immediately in urgent situation, completely farewells long-time waiting and cumbersome operations, Meanwhile, the Bluetooth provides flexibility to connect with Bluetooth devices such as mobile phones. It is the dual-connection design makes MS13B suitable for more scenarios, like cell phone live broadcast, TV audio amplifier, etc.
Such kind of micro-innovations abound in our products. Sage has been committed to bringing convenience to consumers by applying new technologies since it's inception. If you are interested in cutting-edge audio products, don't hesitate to contact us.