Why do you need a Bluetooth Speaker?
Views: 50 Author: Fiona Day Publish Time: 2018-05-03 Origin: Site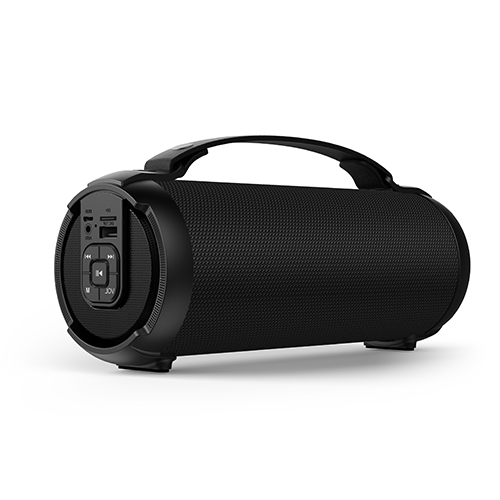 Is the lackluster sound from your smartphone, laptop, or tablet killing your passion for music, gaming or watching movies? Is it accurate to say that utilizing the large, stubborn, corded speakers is troubling you? Well, cheer up, for modern-day technology is here to your rescue. A high-grade, easily

portable Bluetooth speaker

is

all you need. The simplicity, portability, and excellent performance of Bluetooth speakers make them the ultimate audio upgrade devices for anyone, today.
Check this classic S11 speaker from Sagehuman factory
Stream Music with Bluetooth
The S11 Portable Bluetooth Speaker has A2DP Stereo Bluetooth playback. It connects and wirelessly streams music from any Bluetooth-enabled device such as your mobile phone, notebook, or other portable audio device. The speaker has a large 32 foot range that allows for maximum mobility. If Bluetooth isn't an option, the 3.5 millimeter Aux Jack can be used to plug directly into your speaker. This way you will always be able to play your favorite music no matter what media device it is on.
Easy to Carry
The SPBT1031 comes in your choice of Red, Blue, Black, Yellow, Green, Pink or Gray. Each Speaker is only 2.9 pounds making it very lightweight and also has a strap that can be attached for easy portability.
Perfect Speaker for Any Occasion
It may be small and easy to carry but it doesn't sacrifice sound. It has a built-in 3 inch 5 Watt subwoofer and two 2 inch 2 Watt horns it delivers incredible sound that can be easily packed up and taken anywhere you want. This makes it the perfect choice for camping trips, sporting events, tail gaiters or just hanging out in the back yard.